Hey y'all,
Since a lot of people love to play Fiasco but don't always know how to set things up in Roll20, I have created an account for everyone to use freely. This should solve our problems.
To log in:
Once you're logged in, head over to "My Campaigns" and you'll see a template for 3, 4, and 5 player games.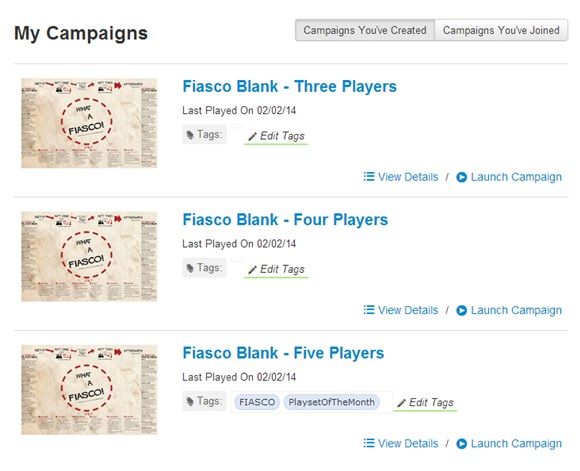 If you go to View Details, you'll see that for each campaign I have included both the Tilt and Aftermath tables.
Make sure you are always in the Objects & Tokens layer so that you can edit the text.
ALWAYS make sure to cleanup after your game! Restore everything to the nice neat template it was when you started. You won't like me when I'm angry.
If you want to plan things out beforehand via email, here are the PDFs you can edit. Ignore the Italian.
https://drive.google.com/folderview?id= ... drive_web#